BHOJPUR DEO's OFFICE ORDER ON FEE PAYMENTS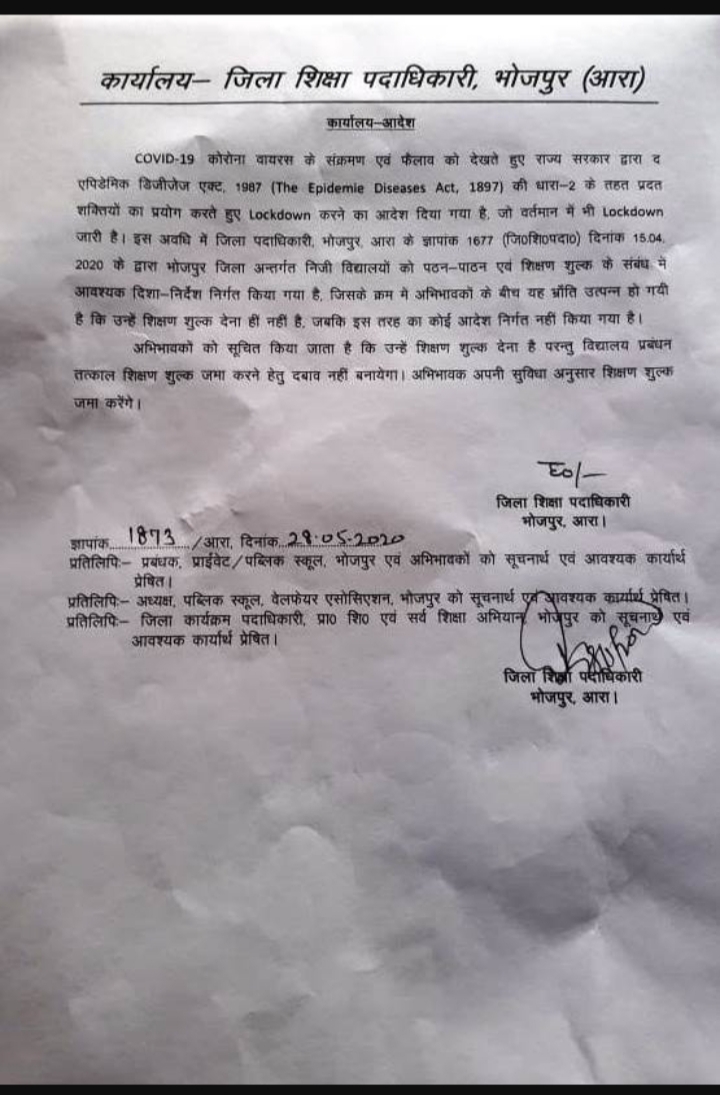 NOTICE FOR FEE PAYMENTS
Dear Parent,
This is to remind you about the payment of fees which became due in April 2020. The arrears include Tuition Fee and balance of Admission Fee
The last date for payment of balance Admission Fee is 23rd May 2020. In case of non-payment on or before the last date, the admission may be cancelled
The last date for payment of Tuition Fee is 6th June 2020
Fees can be paid in cash or by credit/debit card at DPS City Centre at Ara
Fees can also be paid online via NEFT or credit/debit card at www.dpsara.org. For the purpose, you have to click Online Fee Payment option following which you will be prompted to do the needful
For issues/queries pertaining to Fee Payment, you may please reach us at 62042 74352 or 72096 00845
Parents, who have already made full payment, may kindly ignore this notice.